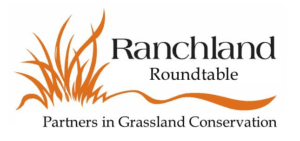 RANCHLAND ROUNDTABLE
The Ranchland Trust of Kansas board of directors have developed the Ranchland Roundtable with representatives from the industry. Fourteen categories have been identified that represent the businesses that are critical to ranching and grasslands from start to finish – from the native grass seed to the beef on your plate. These agriculture industry businesses partner with us to develop joint marketing and shared branding for a program that is mutually beneficial.
We would love to partner with you and help promote your business.
This would be a great opportunity for businesses to show public support for agricultural land conservation. Drive producers to your product and generate more business by advertising that you are giving back to a non-profit agricultural organization.
Our sustaining partners provide an ongoing contribution based on sales. This structured income allows Ranchland Trust of Kansas to build capacity to defend more grasslands from conversion. We appreciate their ongoing support month after month, year after year.
If you are interested in becoming part of the Ranchland Roundtable please contact Lynn Gentine, lynn@kla.org or 785-273-5115 for more information.
EXAMPLE OF PARTNER ADVERTISING
RANCHLAND ROUNDTABLE PARTNERS